Wedding Neon Signs
Looking for the best wedding decoration for your big day? You can't go wrong with a stunning and gorgeous custom neon sign wedding! From the wedding backdrop to the wedding decor, a neon wedding sign is sure to bring the right amount of brightness that will light up the whole space and make it pop! Easily design the mood and make your special day become unforgettably bright! A beautiful neon sign for a wedding will absolutely get you many admirers. You can make your own personalized lighted name sign, and create a unique custom wedding name light. If you are seeking a meaningful wedding gift, a custom neon sign wedding is the best and most memorable gift for your loved couple. Go ahead and get yours now!

LED Neon Signs We Made for Wedding


💡Eco Friendly
We create our Neon signs using the latest LED technology and are powered using only a 12V power adaptor. They are lightweight, generate no heat, and don't make any noise! Winning!
✍Hand made to order
We make Neons to order. Whether it's your custom creation or one of our pre-designed items, each piece is handmade by a specialist Neon artisan, especially for you.
🔩Easy to Install
They go up like a picture frame and plug in like a lamp! If you can hang a picture frame, you can install a neon! Plus, a 12V power adapter means no electrician is required to install it. 

✈ Free Shipping
We ship Neon signs to Austin. From our hands to yours – it doesn't matter where you are, we'll get it to you using the most reliable couriers available!
💵Price Match
We believe we have the best value Neons in the world – and 1000s of our awesome clients agree. Have a quote for a cheaper price? Let us know. We'll match it and give you a virtual high-five!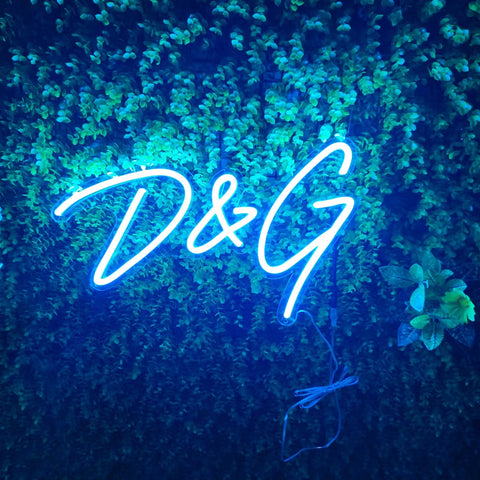 🎖Extended Warranty
Don't stress, we're here for you. We provide a 12-month manufacturer warranty, double the industry standard, faulty neon signs used indoors

Note: If you want to make the next two or three lines, please email us at Support@getcustomneonsigns.com.
if you choose the multi-color option, that means you can change color with a remote control
We can help tailor the perfect sign for your special occasion. Email our team at Support@zeneneon.com and we'll get back to you within 12 hours!
Recommended Sizes
Refer to the general size/style guide below to help with your order. Please note, that this is only a rough guide and if you need more help please contact our team at Support@zenneon.com who will be happy to help! 

Note: If you want to make the next two or three lines, please email us at Support@zenneon.com, and we will send you the price and mockup within 12-24 hours.
GENERAL SIZE GUIDE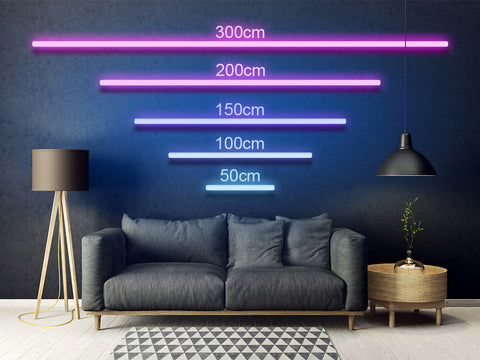 Your payment information is processed securely. We do not store credit card details nor have access to your credit card information.
---
SECURITY